When social media joined the party, marketeers around the globe were told that 'email marketing was dead'.
Omnichannel strategy, artificial intelligence, and social media offer brands advanced ways to form engaging customer relationships with endless content boundaries.
The idea of those eyeballs continuing to show an interest in their overflowing inboxes was unlikely. Combined with ever-increasing regulations around data privacy, it looked like the show was almost over for the traditional email marketing newsletters.
The truth is that the choice of media to reach clients is never-ending. Technologies are constantly evolving which offer new tools to share content with prospects and existing customers.
Email is not dead
Despite this, email marketing remains at the core of most digital marketing strategies. The channel still offers a direct way to reach customers as part of an integrated marketing strategy.
It is estimated that 306.4 billion emails were sent and received each day in 2020. This figure is expected to increase to over 376.4 billion daily mails by 2025, so it is still very much a channel that can play an important role in a communications strategy.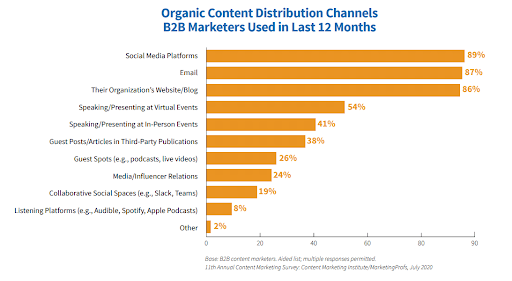 Even more important to remember is that an email database that has grown organically, is a money pot.
It is brimming over with data about who your customers are, what they have bought, how they have interacted with your brand, and even more valuable information.
Using this data to create personalised and automated marketing campaigns is an effective way to get in front of your customers.
With dwindling attention spans and other channels competing for it, however, the challenge is in creating engaging email content that will elicit a response.
What makes the best email newsletters?
There are a number of email marketing basics that are obvious. Clear subject lines, captivating copy, actual news, well-formatted structures, aspirational imagery, and direct calls to action.
But what else can you do to improve the ROI of your email marketing newsletters?
Add value
You've heard of the saying, "think before you speak". Well the same goes for sending an email newsletter.
Your audience has signed up because they are interested in what you have to say. Don't quash that interest by sending irrelevant or unnecessary emails if there's actually no real news.
Provide actionable, helpful information to address their pain points or answer questions. And remember that you don't always have to sell something. You can use the channel to share something of value such as useful research, a competition, or news about a partner.
Long-lasting relationships with loyal customers can be built on great content.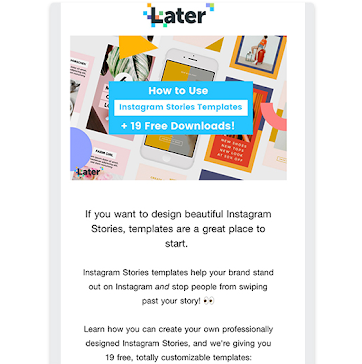 Tell their stories
Social media is a great tool to generate lots of conversation. Include user generated content as part of your communication strategy to share far and wide.
More than 92% of consumers trust earned media more than other forms of advertising.
Incorporate UGC into your email newsletters to demonstrate how other people are using your products or services. Help them to see how and why they might benefit from doing the same.
Interviews are also a great way to add light and breezy content, but show that you're open to conversation.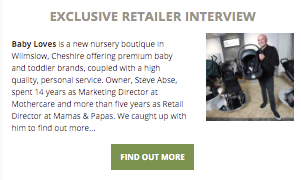 Segment and be relevant
Segmentation is a tried and tested way to make your email newsletters more clickable. Mailchimp research shows that segmented emails typically perform 14.31% higher than non-segmented campaigns.
Always segment emails to create lists based on specific parameters such as where they signed up, whether they've previously purchased, or if they've shown an interest in a particular product.
Consumers no longer accept blanket marketing and will switch off to generic email marketing. Remember that unsubscribe is a mere click of a button.
Craft messaging and content (dynamically or manually) to treat each list uniquely and appeal to the features that they can engage with.
Include repurposed content
Email marketing is about being current, and sharing news that is relevant. That being said, typical marketing calendars will have an element of seasonality.
Don't reinvent the wheel if you don't need to. Older content may fit a new message if it is relevant.
For example, if your blog is packed with useful content around a previous campaign, review and edit it to make it fit with the message of the latest iteration.
Here are some other tips:
Stick to less than 50 characters in the subject line so that the message is clear.
Know your audience and craft the message to reflect the brand's tone of voice.
A/B test subject lines, creative, email length, format and colours.
Get the right balance between text and imagery (not too much of either).
Stick to colour schemes that reflect your brand and create trust.
Make text scannable so that it is easy to read, with links to find out more.
Focus on clear CTA's (and not too many of them).
Use a mix of short and long form, depending on the message.
Test different days of the week and times of the day to send emails.
Use clear, attention grabbing headlines.
Want to get into email marketing? We can help! Here at The Media Snug, we offer a range of digital marketing services – including newsletters. Just drop us a message and we can get you set up.